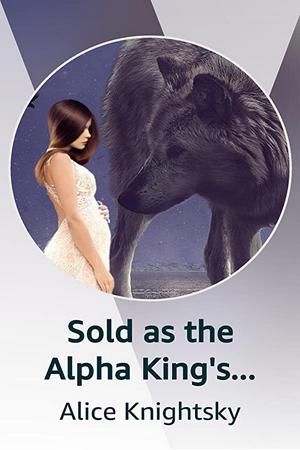 Sold AS The alpha King's Breeder
Read Sold AS The alpha King's Breeder by Alice Knightsky. Genre: Chinese novels. Read the full novel online for free here
I am Rosalie, 20 years old, sold to the most terrifying Alpha by my own father.
I have long known that my love for Alpha Ethan is hopeless and foolish.
However, I am too naive to think that is the end of the story.
Once the baby is born, I will be put to death. *** People thought I was dead, but I survived. "It's you!" He grabbed my hand.
"Come back to me, Rosalie." "Sorry," I calmly looked back at him, "but I think you've got the wrong person."